So Many Social Platforms – What's Right for Your Business?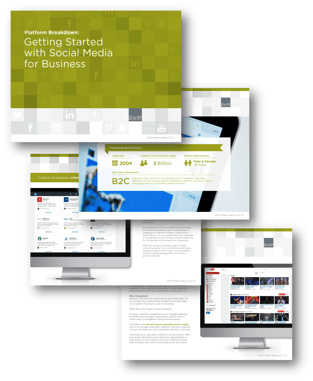 Your business is surrounded by a potential plethora
of social media platforms to adopt. And they're all fantastic tools, each with unique features that are purpose-built to hit your target right where they live (or work).
As business owners and marketers, embracing new methods to reach customers should be a constant goal. And make no mistake — in today's world, your customers expect you to have a presence on social media.
Your mission is to discover which platforms make the most sense to carry your brand messaging and content.
This free ebook can help you break down each platform to help you determine if it's right for your business.
You will learn:
The questions to ask yourself about your business BEFORE diving into social media
Critical info on eight of the most popular social media platforms
The primary philosophy, demographic and number of users on each platform
Which aspects of each platform to consider to decide if your business should have a presence
Tips and tricks along the way – plus key takeaways
Grab your free copy now to start understanding which platforms make the most sense for your business.