Check out these modern website
no-brainers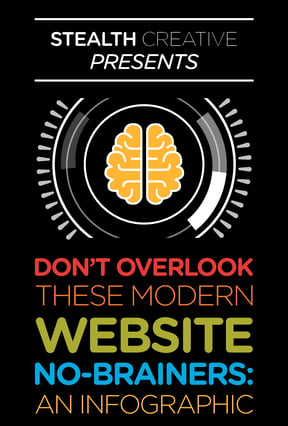 Your website is literally your brand. It's the first place prospective clients go online to see if you're legit – and decide if you're a company they want to work with or buy from.
As such, it's crucial to have a modern website that stands apart from your competition and accurately – and compellingly – reflects your brand.
This free infographic walks through crucial branding components your website should include.
You will learn more about:
Domain names
Logos
Navigation
Hero images
Your content
And more!
Grab your free copy now to start understanding if it's time to take the first big step in defining, or redefining, the cornerstone of your brand. And then...let's chat.